THE SALARYMAN
MANGA SERIES
In this new manga series based on the original book, Thuresson distills his decade spent as a "immigrant salaryman" into a hilarious comic book about Tokyo office life. Each issue is full of painfully funny and insightful truths about modern salaryman life, revealing much about the US–Japan culture gap.
English
Manga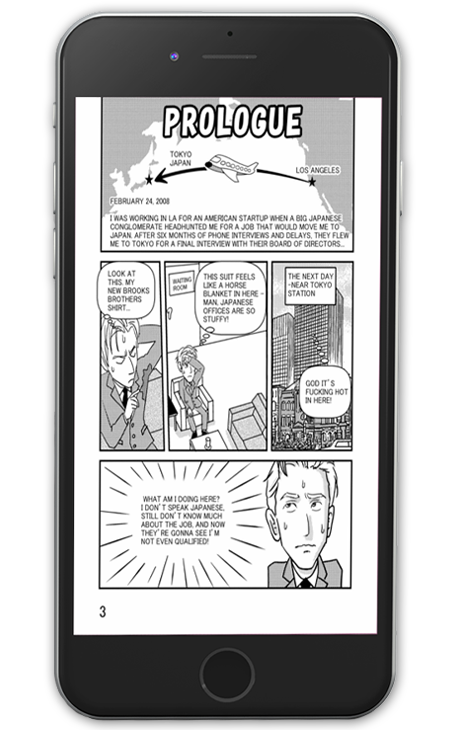 THE SALARYMAN (manga edition)
Short eBook comic based on the book.
日本の漫画
アメリカン サラリーマン (漫画)
本に基づく短い電子ブック漫画エピソード。
MANGA REVIEWS
"Laugh-out-loud humor…The best English manga available"
"Humorous and lighthearted, but manages to be informative at the same time."
"…a Homer Simpson-esque American learning the manners and rules of a completely different culture"
The Salaryman
(MANGA ISSUE #1)
A hilarious manga series about an American guy's struggle to fit into Japanese business culture.
SIGNUP TO GET SAMPLE CHAPTERS AND AUTHOR UPDATES!